[Long-awaited restock of popular products]
Thank you for your continued patronage of Karakubuy! ! It's KK♪

everyone,

hello

In the blink of an eye, 2022 will enter the warm and warm season of April.


Did you all have cherry blossom viewing this year?

The other day, I felt spring at Fushimi Jukkokubune.

It feels like Kyoto!

This is the first time I've seen such beautiful cherry blossoms in full bloom.


It was so beautiful that I was impressed.




This season you can enjoy clothes at just the right temperature.

For going out, I want to make a new spring item

Good news for all of you! !

We have restocked KaraKu spring items blockbuster!


Hurry up from here!


It is a military-style parka♪

Herringbone woven fabric is used,

Create a rich army style with firm texture and loose silhouette


Pickup Item☝
[Restock] Army green camouflage multi-pocket work hooded hoodie
Size: S, M, L, XL, 2XL
Color: camouflage, army green
Price: ¥12,852 (tax included)
Item number: DH080501

Versatile enough to wear as a top!




Next is the introduction of pants!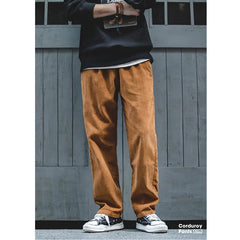 Pickup Item☝

[Restock] Corduroy Wide Pants
Size: S, M, L, XL, 2XL
Color: Brown, Khaki, Green, Black
Price: ¥89,64 (tax included)
Product number: KRK-S2007047


Using a corduroy material with a feeling of vintage,

Although it has a wide silhouette, these pants have a beautiful tapered silhouette that tapers toward the hem.

As well as a town use

outdoor and sports

These high-spec pants are suitable for any condition.



Continue here ☟:






The elegant Herringbone Twill material is neatly arranged and expressed with texture,
The overall texture has been improved.

The elements of the Navajo Home Totem, a representative of the American Indians, stand out and become a fun point.


Compatibility with work taste items and outdoor items,

Of course you can match wide pants and chef pants,

Excellent compatibility with shorts ♪♪

Pickup Item☝

[Restock] Retro American Indian Totem Stitch Pocket Long Sleeve Shirt
Size: S, M, L, XL, 2XL
Color: beige
Price: ¥11,124 (tax included)
Item number: TLW2107009



The retro design inspired by old work shirts is great for a wide range of outfits.


Incidentally,

When I went to see the cherry blossoms,
I also had a fancy dinner,

Here it is!
I didn't take a picture, but
The combination of potato salad and anchovies is GOOD♪♪♪
Thank you for reading this far today.