At that time, the sea of ​​clouds did not appear!
Hello, thank you for visiting my blog.
It's Tahara♪♪

Where is this place?


Yes, it is! Himeji castle

You can tell from the whiteness♪♪

Ah, nostalgic~

just some time ago,

I went to see the sea of ​​clouds at Takeda Castle in the Sky.

This is a picture when I stopped by Himeji Castle at that time.

The reason why I can't post a picture of the sea of ​​clouds is...

Because it was invisible!

I'm sorry.

When I got there, I knew

"Unkai" is not something that appears every day,
Rarely seen. smile

It seems to happen more often in autumn.

When I heard from the landlord of the guesthouse where I stayed,

I think it has something to do with the temperature difference.

The more intense the temperature difference between daytime and nighttime, the easier it is to go out!

That's right!

Autumn is the best time to visit!
So let's get back to the topic
Here is what Tahara, who loves jeans, would like to introduce today☟
13oz red ear snowflake 9/4 length denim pants
Color: Blue
Size: 28,30,32,34,36,38,40
Product number: KRK-Mbbn7386
Appearance such as snowflake denim by giving wash processing♪♪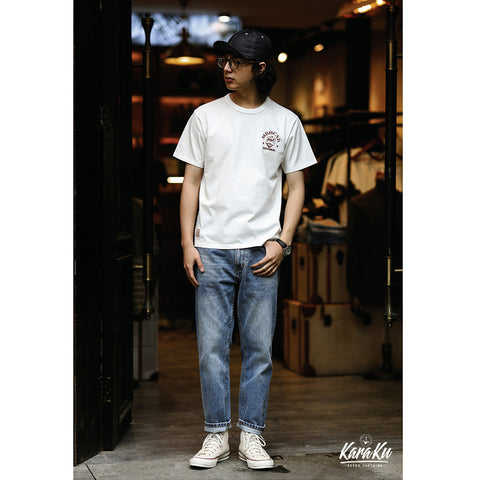 Casual yet nine-quarter length for a light balance ♪
Picked up 13 oz denim material with a moderate texture.
Add a rich expression by adding damage and beard, and feel playful ♪♪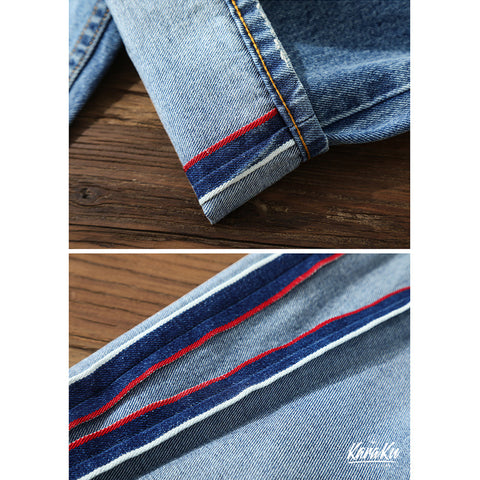 Because I used red ear selvedge denim,
It is also recommended to wear it by rolling up the hem to show the red ears peculiar to selvedge denim.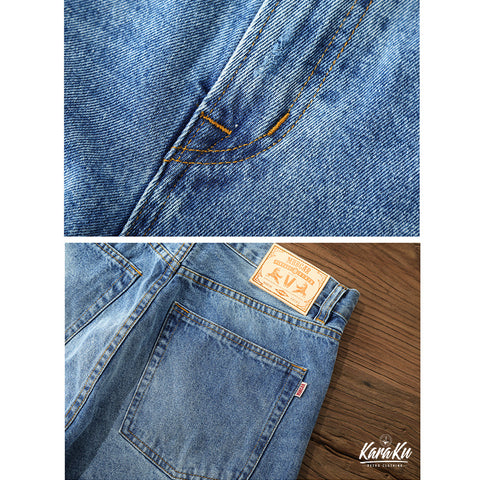 The waist label is made of tanned leather, so you can enjoy fading and aging.
So, I recommend it!
Thank you for watching until the end today!