Introducing two types of beautiful military trousers♪♪
Thank you for your continued patronage of our shop.
I'm Endo.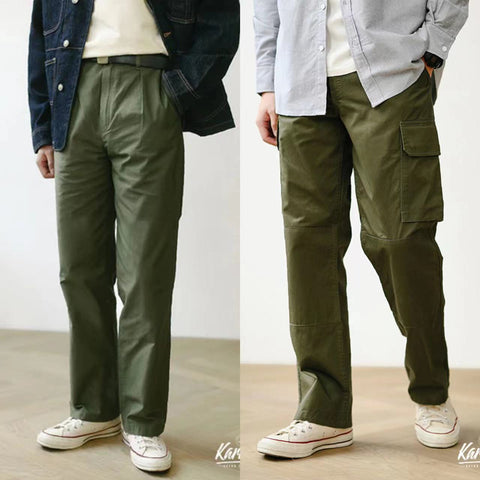 Endo likes military,


Cool and handsome!


I think it's actually a fashion keyword that emerges every year.

For military fashion,


I just think it's a dream for all men,


before this,


"Is military fashion uncool?"


I was asked by a customer.


When I asked the reason,


It seems that you think that it is impossible to wear something that incorporates "military uniform" as a fashionable dress.



Come to think of it, yes, military fashion is


Because it is made based on what you wear in battle,


There is no need to be fashionable to begin with,


Maybe that's why people thought it was lame.


Rather, it has a unique taste,


People tend to think it's too rugged.


Especially if you make a mistake in the code,


You might think, "Are you playing a survival game?"


Therefore, today I would like to


in contemporary style


I would like to introduce beautiful military pants that are easy to use for daily use!


First, click here☟
French Army (M-64) Cargo Pants
Color: Army Green
Size: 28,30,32,34,36,38
Product number: KRK-Mbbn7408
Super rare items that are difficult to obtain in recent years,
Cargo pants adopted by the French Air Force in 1964.
M-64 cargo pants!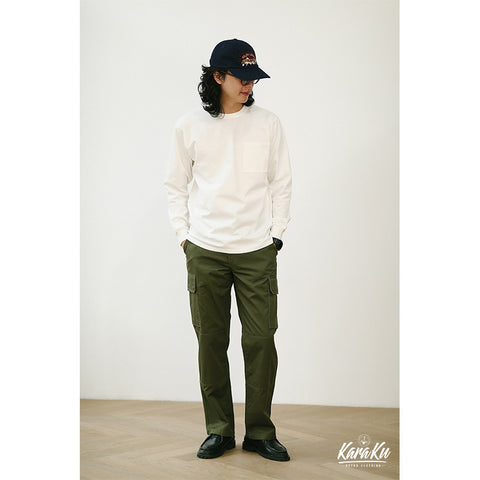 The impression I got when I saw the photo was
I think it's "refreshing".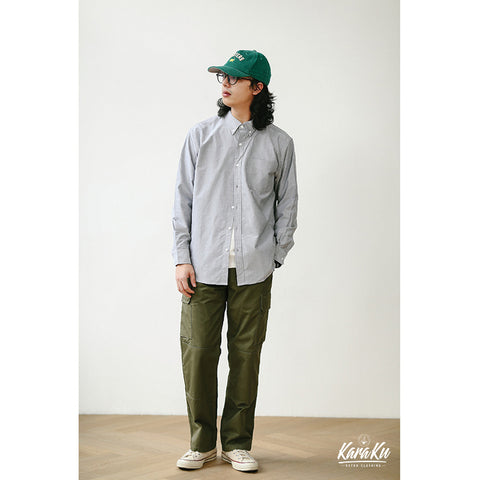 I think that there are many military pants with a thick silhouette like M47,
This M64 is neither too thick nor too thin,
The clean and sophisticated straight silhouette is unfashionable.
I think that it will blend in smoothly even if you wear it everyday.
Double knees with double reinforced knees,
The side cargo pockets are also faithfully reprinted.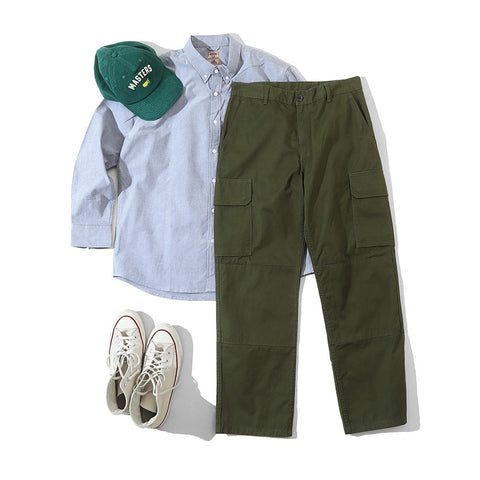 like a picture,
In this way, it is easy to match with a normal white t or long-sleeved shirt,
Simple and masculine!
Tops are items here☟
striped mens shirt american long sleeve shirt
Color: Blue, Navy
Size: XS, S, M, L, XL
Product number: OK8309
American Retro Long Sleeve Henley T-shirt
Color: White, Gray
Size: S, M, L, XL, 2XL
Item number: TW2107135
About the beautiful army bread,
Continue to here!
Swedish Army (M-68) Utility Pants
Color: Army Green
Size: 28,30,32,34,36,38,40
Product number: KRK-Mbbn7407
Popular among vintage military,
It is a utility pants that is an item of the Swedish army.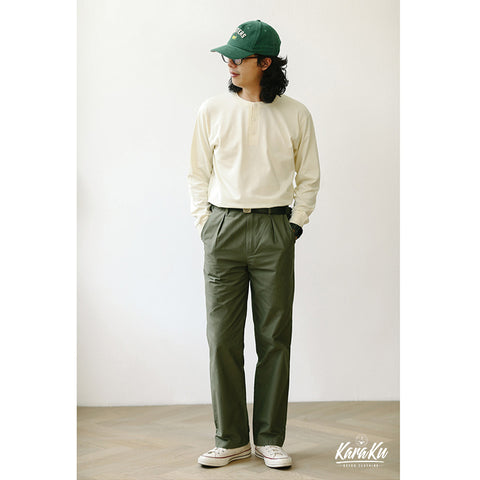 A simple appearance that is not too functional is one of the attractions.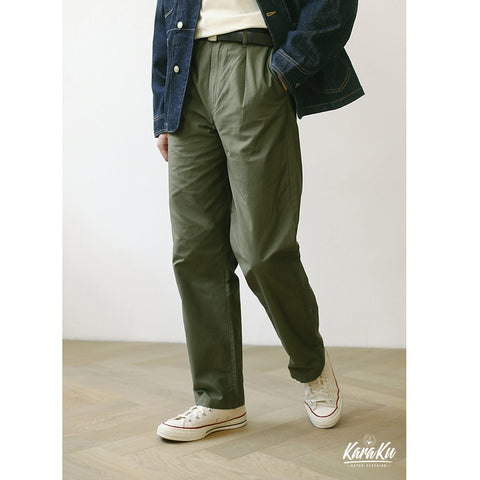 Beautiful military pants with tucks.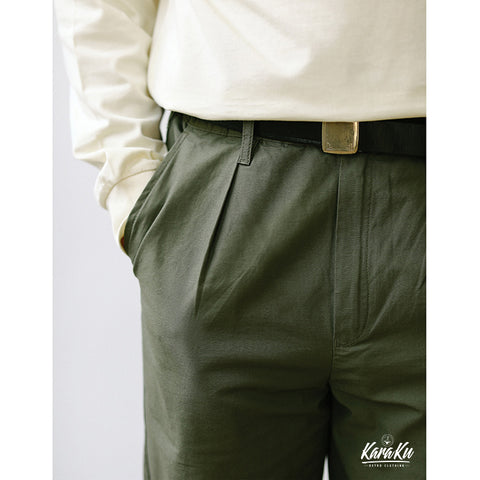 The one-tuck gives it a clean look while giving it a neat look.
The design of the single pocket on the back is Euro-like,
The simple and classy look is the atmosphere unique to Euro Military.
in this way,
It's cool to match it with a regular denim jacket!
Here are the tops☟
13.5oz denim jacket coverall
Color: denim blue
Size: S, M, L, XL, 2XL
Product number: KRK-MD-W1907104
So how was it?
Thank you for watching until the end today.